Policies and Key Documents
Policies play an important part of any school and should not only set out procedural steps, but also embody the vision and values of the school. As a Church of England School, our values exemplify Christian values and all our policies express the same regard.
The Governing Board takes great care to ensure all decisions they make are in line with our values and their choice of wording in all HR and Finance documentation, although adopted from the Local Authority, also illustrates this.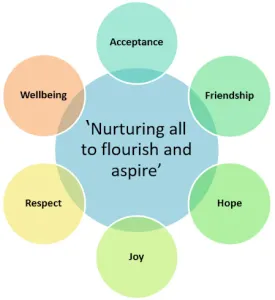 'For I know the plans I have for you…
plans to give you hope and a future.'
Jeremiah 29:11
All draft policies on our website are awaiting ratification by the Full Governing Board.
If you have any questions or comments about the policies on this page please contact us.